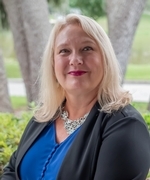 (352) 901-9100
26736 US-27, Suite 103
Leesburg ,
Receive Email Alerts from Me
Kalyn Wagonmaker has been passionate about real estate since her earliest years growing up in Tampa, Florida. Kalyn always knew that she wanted to chart a path helping others, and found her true calling in real estate serving her clients and guiding them through one of the biggest investments of their lives. Kalyn is an artist and also loves to spend time boating or riding on her Slingshot. Kalyn feels incredibly blessed to work with amazing clients who become her friends and a strong part of her network.
"It's not the years in your life that count. It's the life in your years." Abraham Lincoln