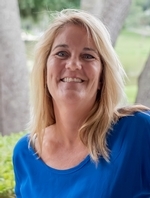 (352) 978-5856
875 W. Osceola St.
Clermont FL, 34711
Receive Email Alerts from Me
Jessica has an extensive background in customer service and management.  Numerous relocations due to her husband's career have given her first hand knowledge and experience in both buying, selling and investment properties.  She moved to Florida in 2008 and recently assisted in relocating her mother into one of the numerous over 55+ communities in Clermont from her lifelong home in Massachusetts.  
A Windermere resident since 2008,  Jessica is an enthusiastic member of  the community and in her spare time can be found horseback riding, running, biking or at one of her three children's athletic events.  Jessica's personal motto of "always do the right thing" carries over into her real estate dealings seamlessly.
Testimonials
March 2017
I would absolutely recommend Jessica to anyone looking for a home! She helped in so many ways while not putting any type of pressure on me! Quick to locate new homes on the market, and quick to set up a visit! We looked through a number of homes before I found what I wanted, and I never once felt  rushed! LOVE MY FIRST HOME! THANKS JESSICA!
March 2017
She was very knowledgeable of the area, and was able to help me find my dream home! She helped me with the process without any issues...I highly recommend her!
March 2017
Jessica Knew exactly what we wanted, and was very knowledgeable of the homes that were interested in. We love our new home and will recommend Jessica to anyone buying or selling. She was a good listener and she met all our needs.
Do you have great things to say about Jessica? 
We'd love to have your testimonial!