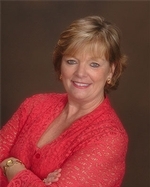 (352) 901-9100
26736 US-27, Suite 201
Leesburg FL, 34748
Receive Email Alerts from Me
Diana's motto – "Your real estate dreams are only a STONE throw away."
Diana has a very diverse background in military, business and volunteer settings.
Her work experiences and relocations led her to a broad knowledge of sales, business development, operation and customer service. As a licensed real estate professional Diana is tenacious about doing the right thing, consequently, she maintains a high degree of selling ethics and success.
Diana manages time to spend with family, give back to the community, and have fun. She is the mother of three, and grandmother of eight. Diana is an Ambassador for South Lake County Chamber of Commerce, a member at Family Christian Center, and founding member of Trilogy Orlando Veterans Association. She can be seen with friends at local venues, at concerts, and at her community pool.
Testimonials
Norman Kushel
"Diana Stone. What can I say? She was fantastic. Very professional in her job. I just sold my home faster than I expected, and had to find a home in the area I wanted fast. Before I knew it she called and set up an appointment to see about 8 homes. And I found one and bought it. Even though I wasn't in the area all the time she kept in touch with me all the way. She was like my friend. Thanks Diana!"
Edward & Linda Freeman - January 2017
"Diana is a true professional with the highest of standards. She sold our home in less than a month! She is a very warm caring person that will be honest Diana is a true professional with the highest of standards. She sold our home in less than a month! She is a very warm caring person that will be honest with you at all times. She returns your calls quickly and gets results! We will always use Diana for any real estate transactions that we need."
Perry Stafford
"5 out of 5 Stars - Local knowledge / Process Expertise / Responsiveness / Negotiation Skills. Bought a Single Family home in 2015 for approximately $525K in Groveland, FL. Diana Stone is very knowledgeable, congenial and totally honest with long experience in both the area and varied housing options....Enjoyed meeting Diana and working with her....she found the perfect lot and home for us and carefully followed us through the entire process, making certain we were satisfied with every stage of the buying experience."
 
Karen & Karl Howse - March 2017
"We were looking for a home in an active 55 plus community near Orlando. We were very glad that we found Diana as our realtor. She is very knowledgeable, efficient, responsive, and caring. She was able to show us a wide variety of New and resale homes. She was very knowledgeable about new building option, closing costs and expected annual living costs. She quickly understood what we were looking for. Therefore, our viewing time was very efficient. We would highly recommend Diana."
Jean Marie Mildes - May 2017
"Diana Stone is the best realtor I have ever dealt with. I bought a new home in Heritage Hills, there was so much to do with closing, installing utilities, etc. She stayed with me every step of the way and continues to after closing. She actually cares about the client, and their well being. I will forever be grateful to her for helping me find a lovely home and her caring ways. If you are looking for an unusually helpful, knowledgeable and experienced realtor, please contact Diana Stone."
Bruce & Maryann, June 2017
"We were lucky enough to find Diana on 55places.com, and she is second to no one! She spent many days and nights with us looking at all of the communities in the Clermont, FL area and she was never a pushy sales agent, she's the best! The first day when we arrived from Boston, she spent the day showing us the towns nearby, and her knowledge of the area is incredible! Any time I called Diana she always responded within a few hours. She is simply the best and her people skills are what won my wife and I over, and we are so glad we purchased from her! Thanks Diana for everything and stop buy for a iced tea!"
Dean Oyler, December 2017
"Diana has gone over and above anything I would have expected from a realtor! I've moved several times in my life and I've never had someone who's been so hands on as Diana. Wow! I can't even describe how much she has done for us.I can say, with no reservations, that if you have Diana working for you, you have the best person on your side. Thank you, thank you, thank you, Diana for being there to not only help us sell our house in Orlando, but to also help us buy our new house in Clermont. As she cleverly says in her signature, "you're only a Stone's throw away" (and here's where I change what she says, by only a bit), 'from realizing your dreams." Psst, consider changing your signature."
Tina & Barry Dixon-Smith, February 2018
"My husband and I enjoyed working with Diana Stone immensely. She is friendly, skilled, capable, knowledgeable, resourceful and smart. Our home wasn't on the market long. We give Diana 100% credit for for the right buyer and quickly. We moved out of the area, but we will stay in touch with her always. We could not recommend Diana more highly. She is a real gem and we will always be grateful for her full service and dedication to us and the transaction."
Caryl H, April 2018
"From the end of January when we first contacted Diana to now this experience has been so helpful and professional. Thank you for helping us to get through a very stressful time. Wishing you future success."
Eric H, April 2018
"Thank you so much Amanda and Diana for all that you have done! We truly appreciate everything! We we're very fortunate to have found you! Best wishes!"
 
Do you have great things to say about Diana? 
We'd love to have your testimonial!